AI solutions for Life Science & Healthcare
Artificial Intelligence solutions to analyse data, images, inpatient pathways and optimise therapies
Medical image Processing & Analysis
We use state-of-the-art technology to offer a highly customisable medical image analysis suite to meet the different needs of our customers.
Our solution, already in use in several research centres, allows us to perform Image Enhancement, i.e. improving image quality by reducing the noise produced by the instrumentation, 3D Reconstruction by combining images collected in layers in order to obtain a 3D model of the phenomenon observed, Marker Measurement, carried out in the field of diagnostics, which allows us to visualise the incidence of certain factors typical of the phenomenon under analysis, and Classification & Object Detection, i.e. the possibility of training deep-learning algorithms to recognise particular pathologies or elements of interest within the images under analysis.
Analizziamo immagini provenienti da diversi dispositivi: Microscopia confocale e Raman, Scansioni di Optical Coherence Tomography (OCT), Risonanza magnetica (MRI) per malattie neurologiche e cardiache, Ecografie (CT), Radiografie Ultrasuoni.
RamApp is a graphical tool for the pre-processing of hyperspectral images, with a focus on the analysis of Raman maps. It speeds up data exploration for researchers by providing interactive and easy-to-apply steps.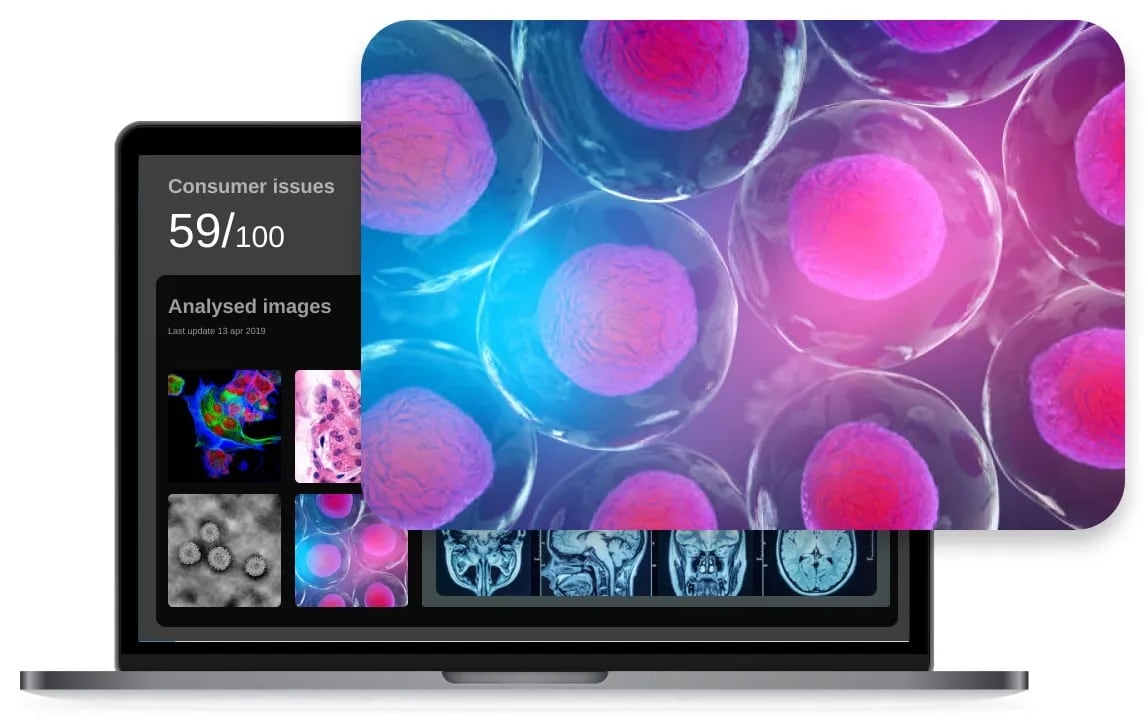 Our solution allows the customer to constantly monitor the situation via a web-based dashboard with different levels of access and receive alerts via e-mail on any anomalies found.
Data-driven analysis of inpatient pathways
Using a data-driven approach, we are able to derive analyses of hospital pathways from hospital data and identify problems and causes of overlong stays or the possible need for a second admission.
In particular, it is possible to generate a benchmarking that can promptly highlight anomalies relating to prolonged or extremely short stays, patterns leading to a second admission, the identification of causes and circumstances with a high probability of escalation to emergency situations, and Lifestyle Coaching, i.e. the identification of patient behaviours and habits that can slow down or speed up the stay (diet, physical activities, stress management, etc.).
Evaluation of efficiency factors and anomalies in delivered therapies
Our solution makes it possible to bring together in a single data-lake data from different sources (medical records, drugs used, medical staff involved) in order to apply advanced analysis using artificial intelligence techniques.
This data-driven pathway produces workflow efficiency and in particular allows the identification of patients who have been offered abnormal treatment in terms of resources used, the optimisation of daily activities, resources and materials used and allows Enterprise Next Best Action, i.e. the development of an algorithm capable of providing a success ranking with respect to future scenarios, thus supporting management in the decision-making process.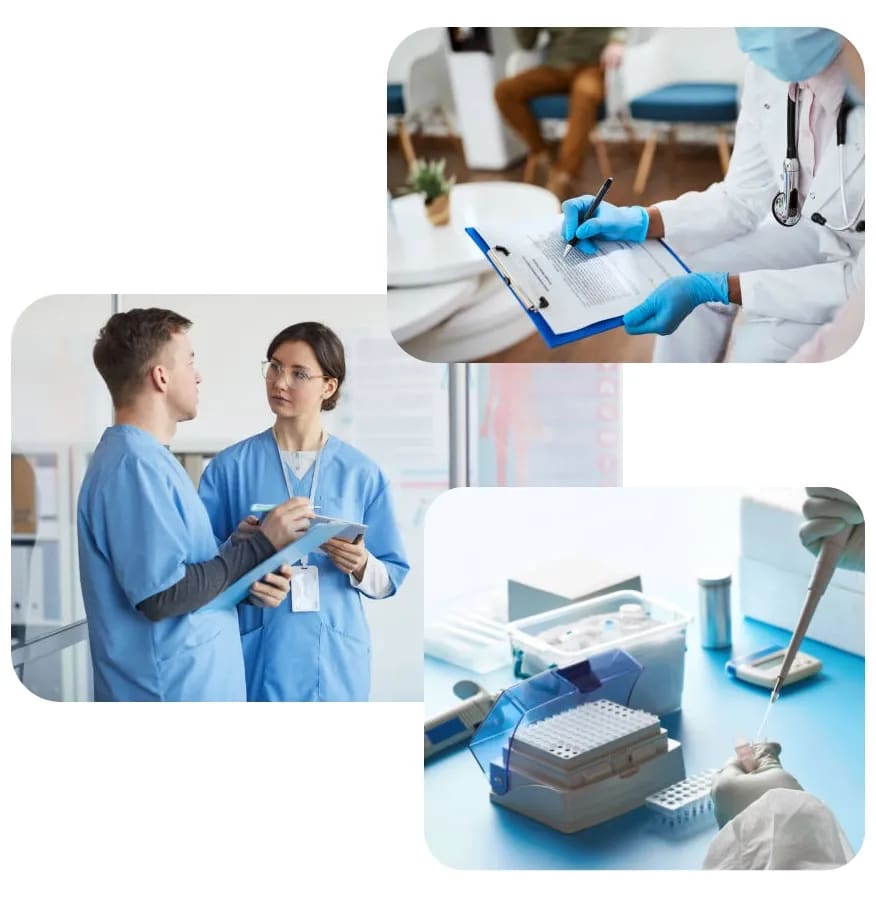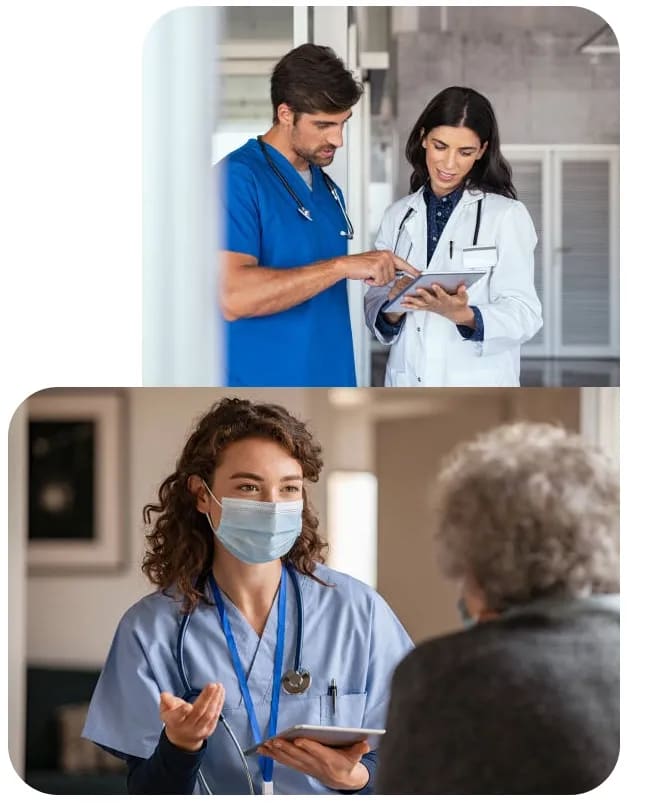 Personalised Medicine
Personalised medicine today represents a new frontier for delivering patient-centred therapies.
Thanks to the most advanced analytical technologies and machine learning algorithms, we can use historical data collected by the hospital to identify the most efficient treatment pathway for a given patient.
Some successful examples are:
Medical history analysis on clusters of similar patients;
Given a certain pathology, we study which protocols/therapies are most suitable for the patient under analysis (young or old, healthy/overweight patients);
Optimisation of post-operative recovery, which is often correlated with the characteristics of the patient.
Chronic Condition Decision Support: to support the medical team in the care of chronic patients by observing data from multiple sensors
Mobile App development to track patient activities and collect feedback and symptoms
Health-Lake: a data-lake solution for the Life Science & Healthcare area
With a view to overcoming company silos and enhancing the value of the company's information assets, we offer a data-lake solution specifically for the Life Science & Healthcare sector, which does not replace the existing data warehouse, but complements it by offering the possibility of activating advanced analyses using highly advanced machine-learning, data exploration and data visualisation algorithms.
Our solution, based on Cloud technology, is able to analyse large volumes of different data (such as images, videos, text, sensors, IoT, databases, logs, DCS, etc.) also in real time, allowing to extract evidence of what has happened and what is happening through the use of reports and advanced analysis in a very agile way.
The data produced can be shared between colleagues or departments in a secure manner and in line with current regulations, allowing future scenarios to be estimated and resource planning to be optimised thanks to reliable forecasts.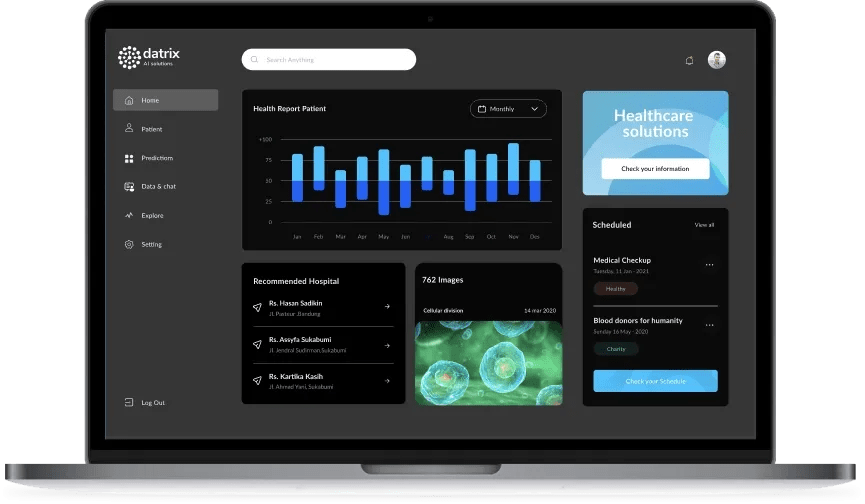 Unlike traditional data warehouse solutions, the data-lake is designed to be privacy-by-design, highly scalable and configurable, able to answer complex questions, strongly predisposed to the use of A.I. for Predicting healthcare costs, Evidence-based care, Personalised Medicine.
Our life science area projects financed from UE
Crimson
The project aims to build next-generation microscopes that promise to revolutionise the study of the cellular origin of diseases.
Vai al sito
NEWMED
The project develops new techniques, based on photonics and nanotechnology, for the diagnosis and treatment of cancer, heart disease and abdominal surgery.
Vai al sito
OrganVision
The project aims to innovate biomedical research to achieve real-time information on the development of organoids and the interactions between the tissues that form them.
Vai al sito